Back to blog
Five must-see historic locations in Edinburgh
6th Jul 2022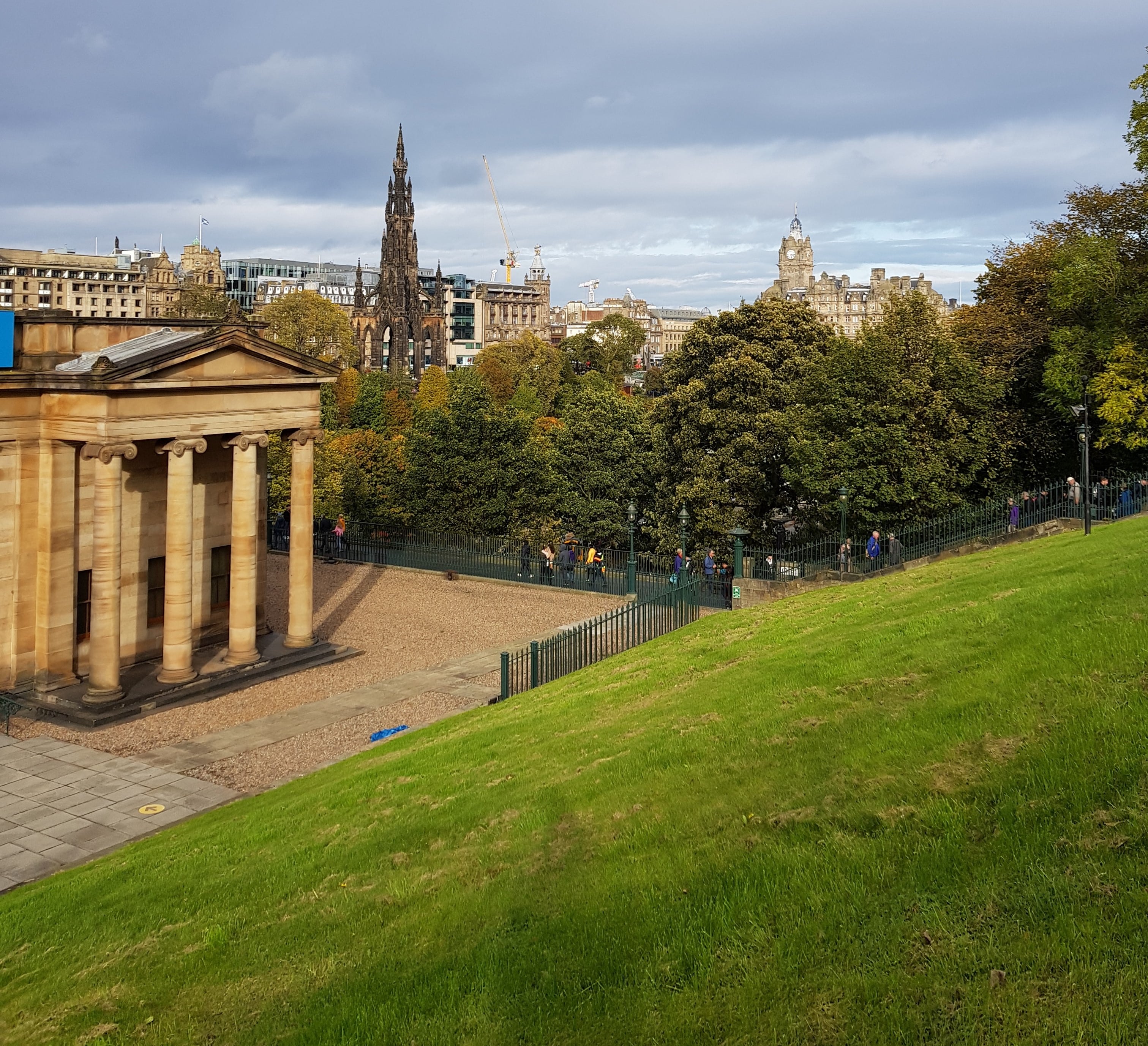 By Scott Booth, Mercat Storyteller
Edinburgh has a lot of history. If you were to join us for any of our history tours you will see that our history is vast and plentiful, making it sometimes difficult to really choose where to visit or go when visiting the city.
As someone who has lived in the city all my life, I have always enjoyed revisiting historic locations in Edinburgh that have helped it to grow into the city we see now. The Blair Street Underground Vaults, for example were a place used by both the merchants and criminals of Edinburgh for nearly a century and there are lots more historical must sees.
Today I want to point out five of these historic sites here in Edinburgh that I'd always recommend visiting.
1. Edinburgh Castle
Edinburgh Castle is a definite must-see for the history it holds. You can take a tour of Edinburgh Castle on our Secrets of Edinburgh's Royal Mile Tour. The history takes you through the stories of those that have walked the very same cobbles as you and helps you to understand Scottish history in a new light!
Edinburgh would not be here (in my eyes) if it wasn't for the castle on the hill, it helps to show how the city evolved and how it grew into what it is today. The castle allows for amazing views of the Old Town, New Town, Leith, and on good days the Firth of Forth. The prison of war section at Edinburgh Castle helps showcase how prisoners were once treated and how they spent their time.
Plus, you'll learn all about the key royal figures from Scotland's past such as Mary Queen of Scots, her mother Mary of Guise, and her son James VI to name a few. Within the grounds of the castle you will also see the oldest building in the city, St. Margaret's Chapel, which dates back to around the year 1130.
The national war memorial is also a sombre and sobering area to see that commemorates Scottish soldiers that lost their lives in wars from the First World War all the way to the Gulf war. If you are visiting Edinburgh the castle is always a must-see part you will not want to miss, book a tour now.
2. Holyrood Abbey
The ruined abbey founded around 1130 by King David I of Scotland is another must-see. Another of the city's oldest buildings, the ruins are located beside The Palace of Holyroodhouse, right at the bottom of the Royal Mile.
While it may initially not seem like much, the ruins hold amazing history that includes the signing of the treaty of Edinburgh that saw the first Scottish Wars of Independence end. In 1768 the abbey lost its roof leaving it how it appears today, but even still, it holds a feeling of history and significance. You can visit on our Treasures of The Old Town walking tour.
3. Edinburgh's Underground Vaults
Mentioned previously, another location that we visit on our history tours are Edinburgh's Blair Street Underground Vaults. These abandoned chambers were used by businesses in the 18th-century but were eventually abandoned. They became the perfect location for the city's poor, as well as the city's criminals. You can get exclusive access to the Blair Street Underground Vaults on our Historic Underground tour to uncover their dark tales and see them for yourself.
4. Surgeon's Hall Museum
While not for the faint of heart, the Museum known as Surgeons' Hall is really worth a visit if you are interested in medical advancements. The museum is one of the oldest in Scotland, open to the public since 1832.
Inside you will find collections that help to show how Scotland became a powerhouse for medicine while also emphasising how it would have been to be a medical student in years gone by. While some parts of the site do make your stomach turn, it is full of information and history that makes it a must-see historical site.
5. St. Giles' Cathedral
This is another site we stop to admire on our Secrets of Edinburgh's Royal Mile tour. The magnificent 'cathedral' had a key part to play in Edinburgh's history and is almost as old as the castle itself. It's where the War of The Three Kingdom's was sparked, an intertwined series of conflicts between Scotland, England and Ireland between the years of 1639 - 1653. The cathedral also features some beautiful stained-glass windows that are worth a closer look. One installed in more recent times (1985) celebrates the life and work of Scotland's famous poet, Robert Burns.
These are just a few of the historical must-see locations in Edinburgh but they aren't the only ones. Edinburgh has a range of locations that tell us the story of our past. If you'd like to learn more, book a history tour with our accredited Storytellers today and don't forget to sign-up to our newsletter for more stories.