Back to blog
Hidden remnants of the silver screen
3rd Jun 2016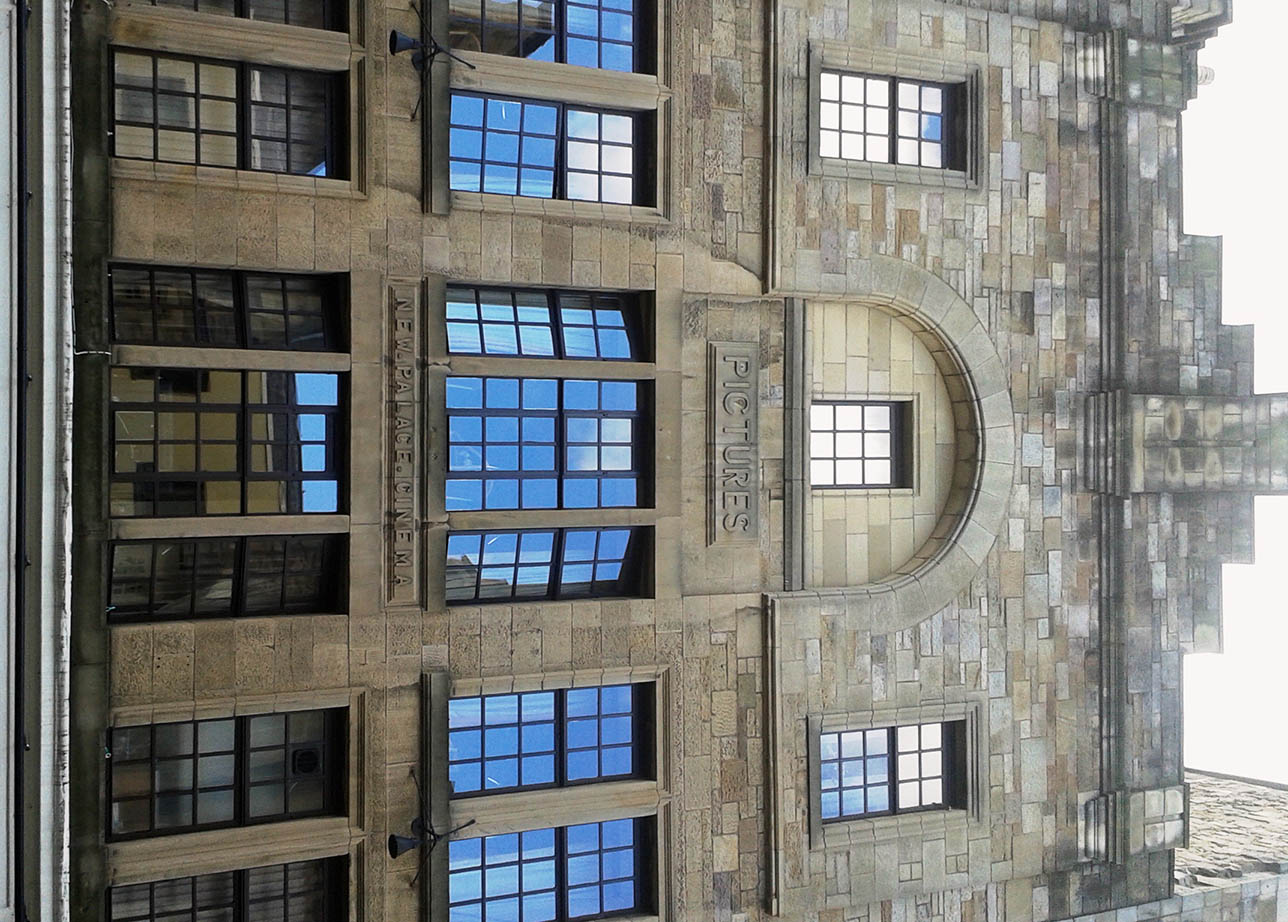 June marks the return of the Film in the City event here in the capital. The time when we wrap up warm and watch films in St Andrew Square,outdoors, in the centre of our historic New Town. But what of the great indoor film venues that we have lost over the years? Many of them are hidden in plain sight around the city centre. How many of them did you know about?

New Palace, High Street
Opposite John Knox House is a building that still holds a tell tale sign on its frontage of its previous use. The New Palace Cinema opened in 1929 and kept us entertained until 1956. In the 1960's it was converted into McGoo's nightclub, which hosted live bands including legends such as The Who.

La Scala, Nicholson Street
Locals will be familiar with the tired facade of a defunct bingo hall just beyond South Bridge, and older residents might still remember it as a less than glamorous cinema. La Scala opened in 1912 and provided films interspersed with variety acts known as 'lantern coolers' as they allowed time for the film equipment to cool between shows. It was never the height of luxury, and became known as 'The Scabby Lala' for its down-at-heel surroundings. In 1974 it rebranded as the Classic Cinema, and showed what Mercat Meg would politely refer to as, 'films of a grown up nature'! It now lies empty, hopefully to receive the makeover it has long deserved.

Tron Cinema, Royal Mile
It's doubtful that many people tucking into their burgers and fries in the Royal Mile's Filling Station would have any clue that they were sitting in an old cinema. Opened as The Tron in 1913, it was rebranded as The Royal in 1928, but closed soon afterwards.

The Odeon, Nicholson Street
Ask anyone who grew up in Edinburgh in the 90's or earlier about the Southside Odeon, and a state of misty eyed nostalgia will no doubt ensue.
The once grand deco –style building was originally opened in 1930 as the New Victoria Cinema and could seat a whopping 2,058 people. It kept up to date with the changing times and was converted to Cinemascope in 1954, and in 1960 they installed hundreds of twinkling ceiling lights to give the impression of a night sky. As well as being one of the largest cinemas in the city (The Playhouse was larger, with 3,040 seats) it also played host to concerts by the biggest bands of the time, such as The Kinks, AC/DC and Ziggy Stardust and the Spiders from Mars. It was closed to public outcry, and although many attempts have been made to regenerate the building, at the time of writing it remains derelict, a shadow of its former illustrious self.
If that's not enough movies and cinema theatres for you, remember, June is also home to the Edinburgh International Film Festival!