Join us throughout the year as we pick our favourite A - Z of Edinburgh! Just choosing 26 places and icons of Edinburgh was tough. Let's start at the very begining:
A for Anchor Close
Edinburgh's Closes and Wynds hold many secrets and keep memories alive even when any physical trace of their namesake was lost in time. Like Anchor Close, named for The Anchor Tavern, run by the formidable Fanny Douglas and her husband, home to the "Crochallan Fencibles".
As one of many convivial societies and clubs in 18th century Edinburgh they had the honour of counting Rabbie Burns, Scotland's national poet, amongst their members. The tavern would see many a merry world premieres of Burns' latest poems, especially those too bawdy for the sensitive ears of the city's high society.
[Visit Anchor's Close and hear its stories on our Secrets of the Royal Mile walking tour]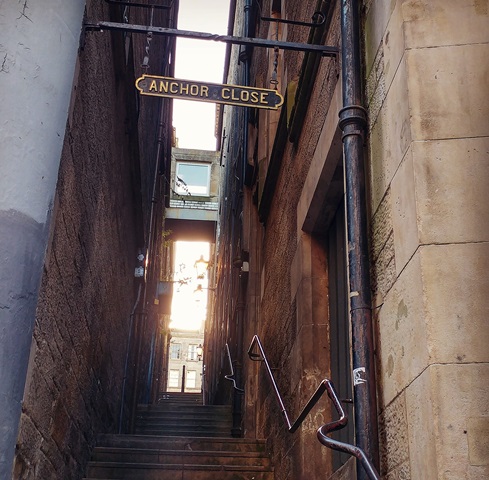 B for Bobby
The unwavering loyalty of a dog is documented in many stories from around the world. Edinburgh has its own story to tell, the story of Greyfriars Bobby. For 14 years this faithful Skye terrier guarded the last resting place of his master John Gray. Fed and cared for by the people of the city, and even the Lord Provost William Chambers, Bobby died himself in 1872 and was buried near the entrance gate to Greyfriars Kirkyard.
To this day countless people visit his gravestone and the commemorative statue just in front of the graveyard and instead of wreaths lay down sticks and dog treats.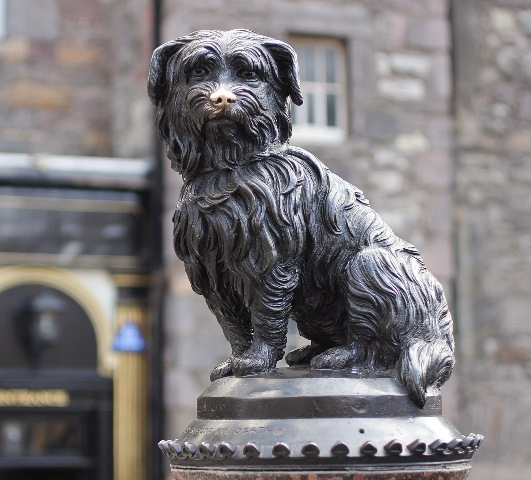 We'd love to hear your favourite As or Bs of Edinburgh!