Back to blog
Five things to do in Edinburgh in March
4th Mar 2022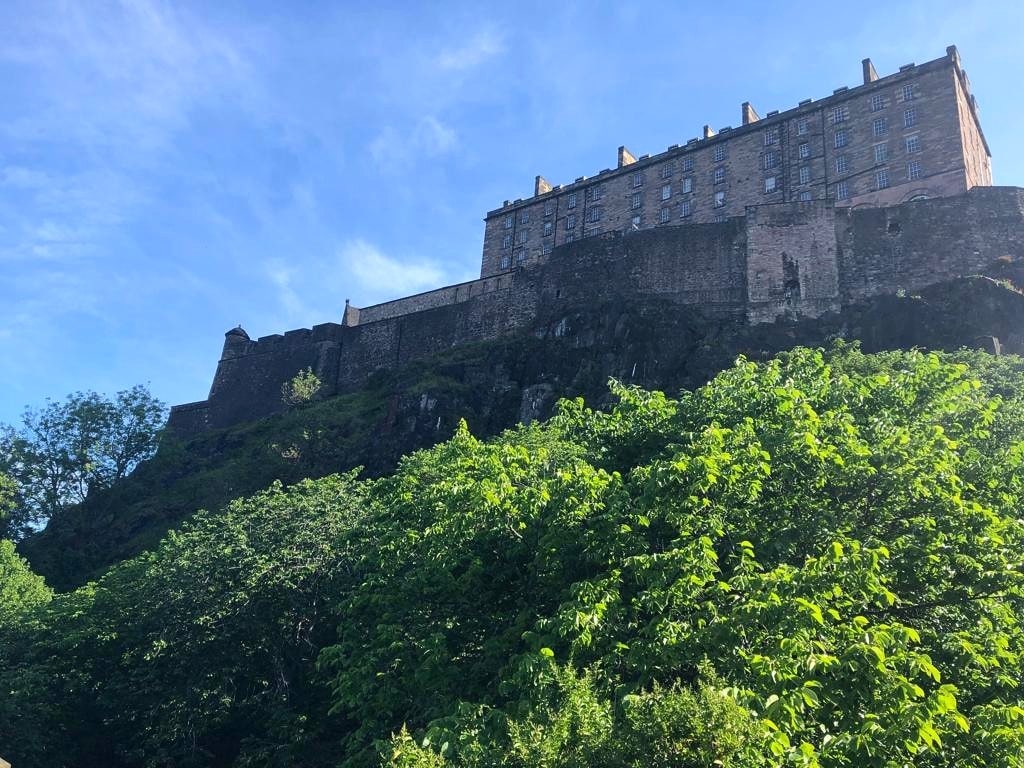 By Simon Bendle, Mercat Storyteller
Spring is a great time to visit Edinburgh. The city is stirring after the quiet winter months. The days are starting to get warmer, the dark nights shorter. In fact, it's the perfect time to see the highlights of Scotland's capital before the busy summer tourist season begins. Highlights such as these:

Visit or take a tour of Edinburgh Castle
Pictured above, perched up on a crag of volcanic rock, this ancient fortress dominates Scotland's capital. Kings and queens of Scots lived here for centuries. The Honours of Scotland – the country's crown jewels - are still housed here. A massive medieval siege cannon, known as Mons Meg, is one of the many spectacular attractions found within its walls. And on a clear day, the views from the ramparts are breathtaking. Edinburgh Castle is must-see. You can get fast-pass access and take a tour of Edinburgh Castle on our Secrets of Edinburgh's Royal Mile tour.

The Royal Mile
Few streets in the world can match the magnificent Royal Mile. For centuries this splendid thoroughfare has run through the heart of Scotland's capital, linking two great sites of Scots royal history – Edinburgh Castle and the Palace of Holyroodhouse. The Royal Mile is in fact five successive streets, not one. A saunter along it today takes you past an astonishing array of historic churches, ancient tenements, and magnificent statues, not to mention some great pubs, restaurants and shops.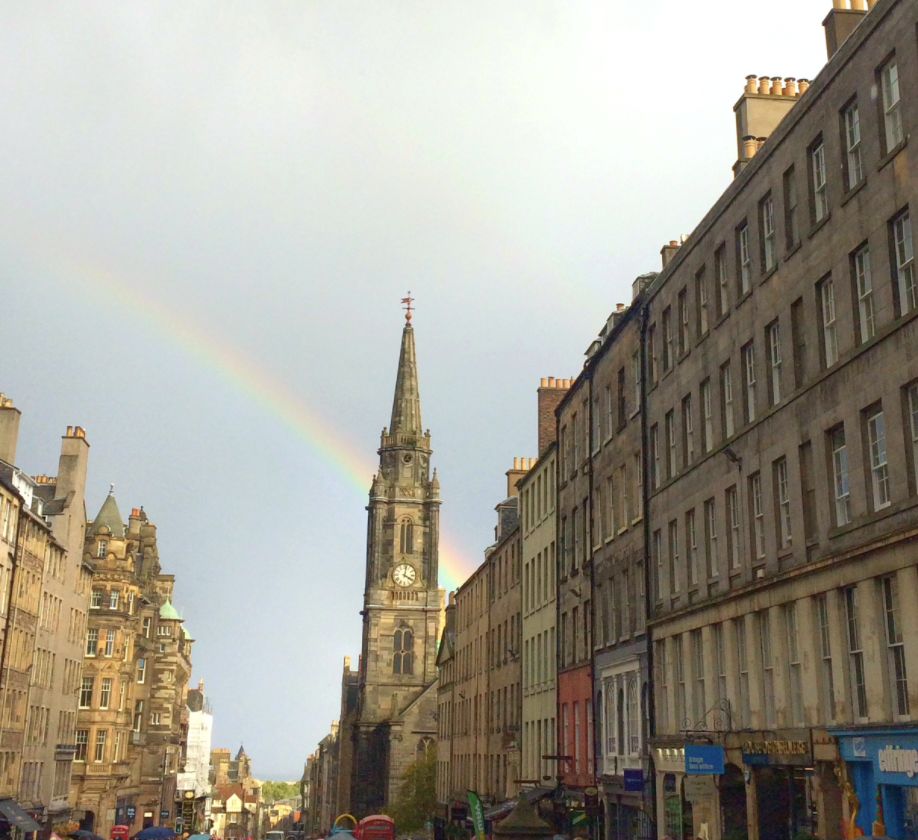 Edinburgh's Royal Mile located in the Old Town. It connects the Palace of Holyroohouse and Edinburgh Castle.

St Giles' Cathedral

There's been a stone church on this site, bang in the middle of the Old Town, for at least 900 years. This is where John Knox, the 16th century firebrand religious reformer, preached during the Scottish Reformation. It's here too that a woman called Jenny Geddes is said to have thrown her stool at a minister in protest at his use of a new prayer book, sparking civil war in the 1630s. St Giles, incidentally, was a medieval Christian hermit once revered as the patron of cripples and lepers.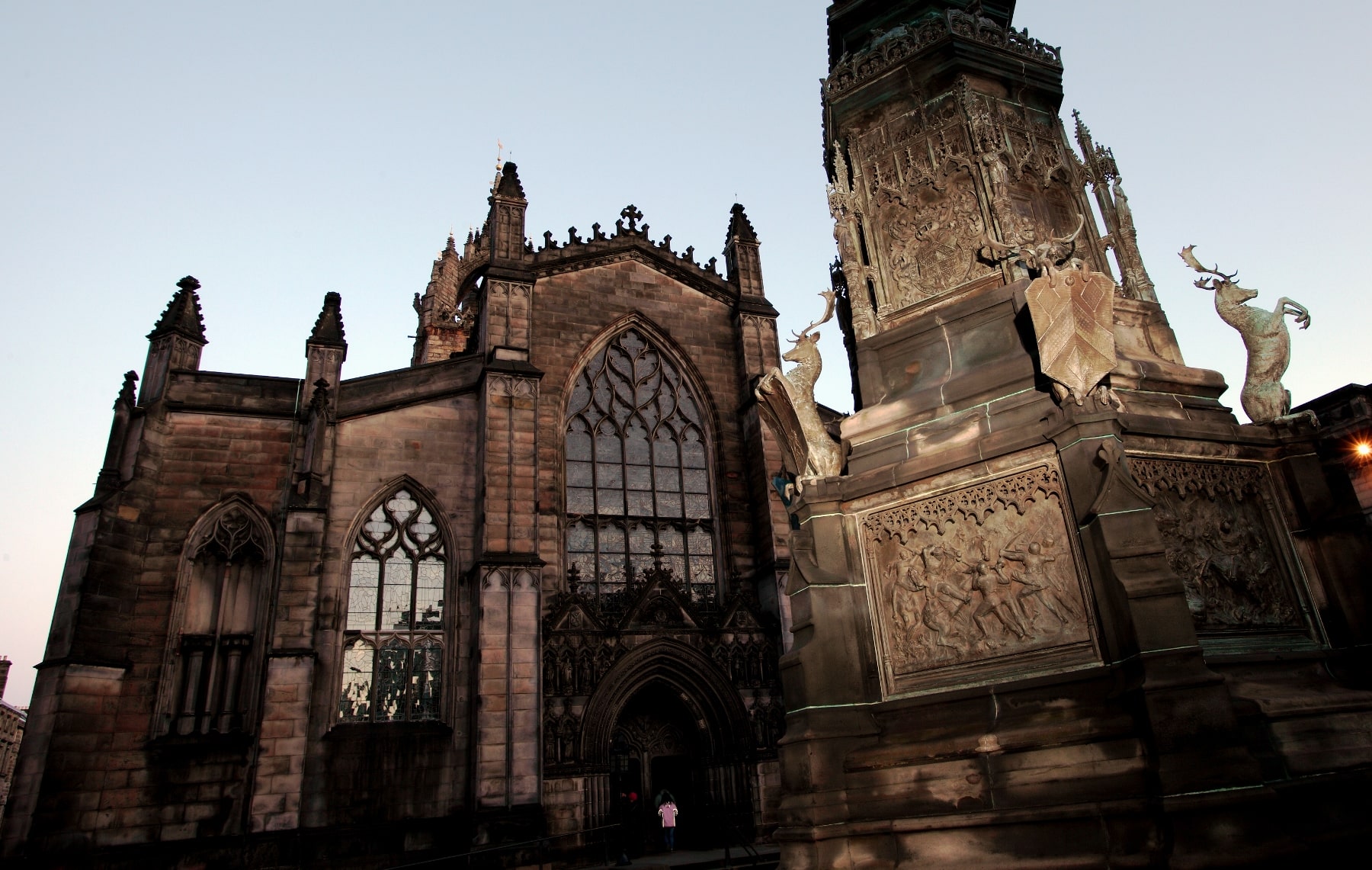 St. Giles' Cathedral - it's 898 years old and a key part of Scotland's history!

Canongate Kirkyard

Some big-hitting names from Scottish history can be found on the tombstones of this historic churchyard at the bottom of the Royal Mile. Adam Smith, the great philosopher, lies here. So does Robert Fergusson, the tragic poet; David Rizzio, the murdered confidant of Mary, Queen of Scots; and Agnes Maclehose, Robert Burns's great love. The Canongate Kirkyard is also wonderfully atmospheric at night, which is why our Doomed, Dead and Buried ghost tours pass through its gates – it's the perfect spot to hear gory stories such as the Cannibal of the Canongate.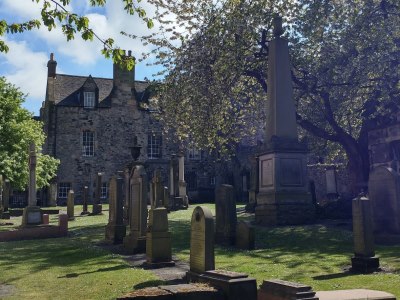 Headstones in the Canongate Kirkyard.

Arthur's Seat

Arthur's Seat is an ancient – and extinct – volcano standing just a stone's throw from the Royal Mile and the Palace of Holyroodhouse. It's set within a beautiful 640-acre royal park. Its peak - 251m (823ft) above sea level - is the highest point in Edinburgh. The climb to the top is relatively easy. And while it can get blustery up there in March, if you hold on to your hat you'll be rewarded with exhilarating views across the skyline of Edinburgh, surely one of the most beautiful cities in the world.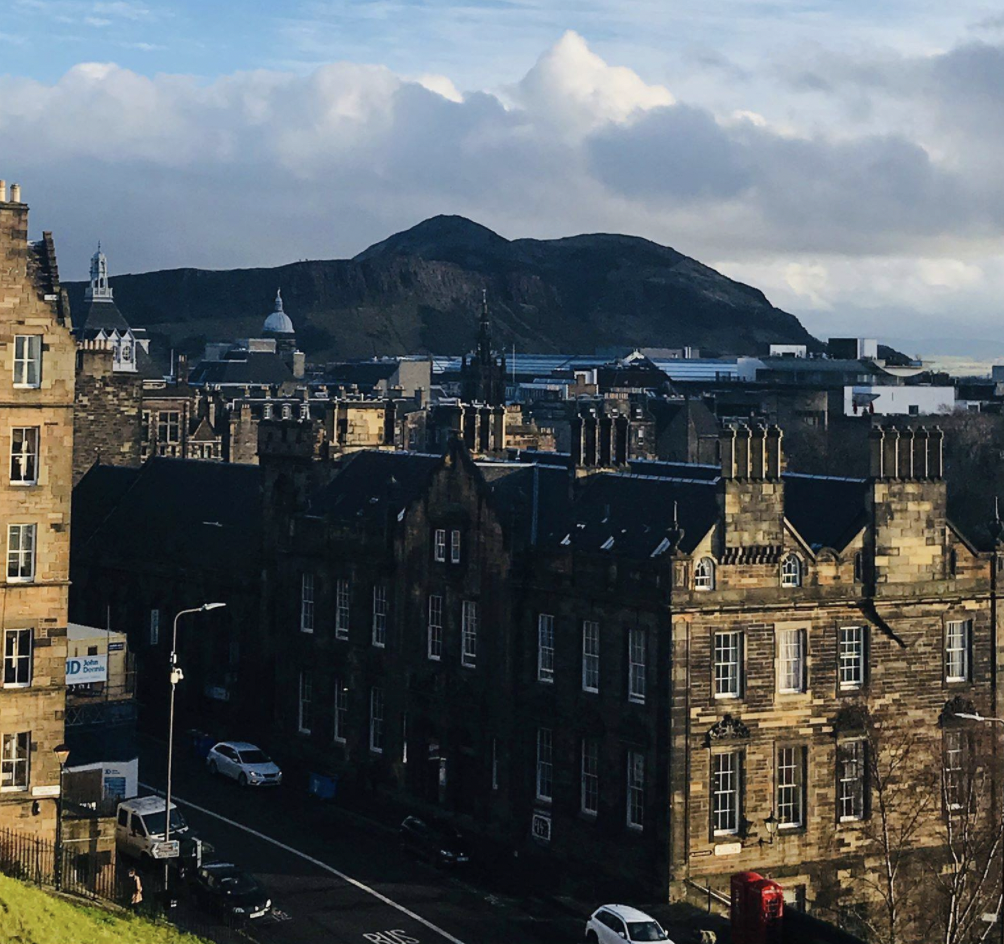 A view of Arthur's Seat from the Edinburgh Castle esplanade.

Discover more of Edinburgh and see some of these sites for yourself on our five-star, award-winning, ghost and history tours!