September has gone by in a flash and autumn is now here! Time to look back at some of the photos you've shared with across Instagram, Facebook and Twitter this month. Roll on Halloween...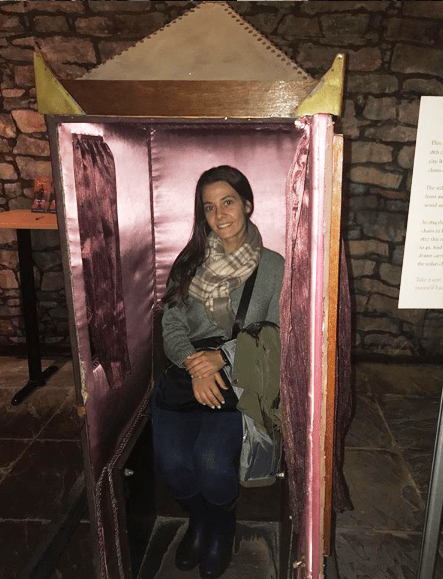 Thanks to @beachbumm29 on Instagram for sharing this photo of her modelling our very own Sedan Chair!
After your tour you will get to explore the Discovery Room where you can take your own pictures in it.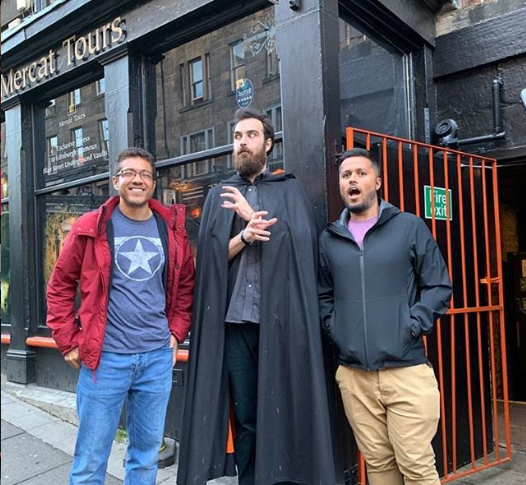 We love, love, love this photo of visitors with our storyteller Alun! Thanks for sharing @joshmarcustodd.

If you join us for our Evening of Ghosts and Ghouls tour you will end with a complimentary drink and some storytelling in Megget's Cellar. The perfect end to a tour on these colder evenings.
Thanks @belle__93!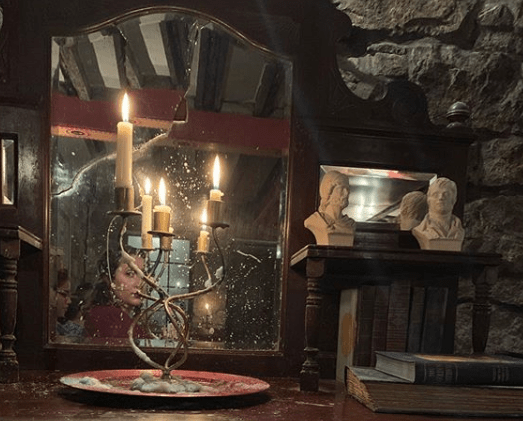 Another great photo of our underground Megget's Cellar by @amina_d86. If you join us for our Tour and Whisky Tasting you'll also get to experience this cosy space.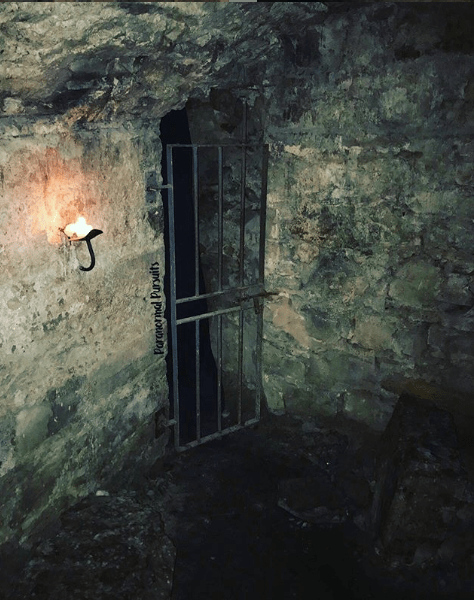 @paranormal_pursuits7 captured this creepy gate in the corner of our Wine Vaults.
What do you think it was used for?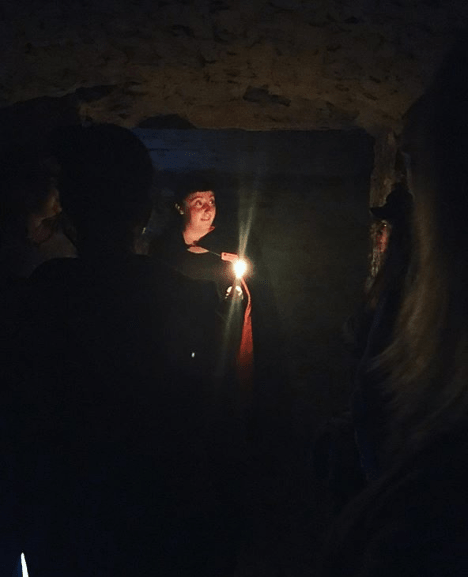 Last but not least, this photo of our storyteller Lauren by candlelight in the Blair Street Underground Vaults on a ghost tour.
Thanks @littlevegan0205!
Remember to tag us online using #mercattours to be featured in our next blog post!