Our Green Credentials
Sustainability is at the heart of what we do
Good for You, Good for Edinburgh
No surprises: as a walking tour company, sustainability and wellbeing is at the heart of what we do.
We promote a healthy, environmentally-friendly way to enjoy the city that's good for you and our local community. We also choose very carefully when it comes to who we work with to ensure we suppport responsible businesses in our supply chain, as you'll find in our Procurement Policy.
We always look to support our community, operate in an ethical manner, reduce our waste, and we recycle as much as we can. It is the right thing do and what we've done since day one.
Gold award from the Green Tourism Business Scheme
Describing us as 'pioneers', the Green Tourism Business Scheme awarded Mercat 'gold' recognising our commitment to social, environmental and economic sustainability in our business practise. We are incredibly proud to win this coveted award and it celebrates the great work and vision of our Mercat community.
Responsible Business Award
You don't need to believe us - we test ourselves regularly to make sure we really are doing our best to be the best we can. In March 2019 the Edinburgh Chamber of Commerce agreed and awarded us Responsible Business of the Year which was a great achievement for the team.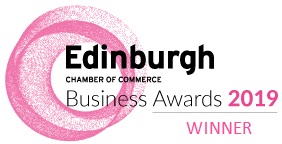 Reduce waste. Save energy and water. Enhance our natural and cultural heritage. It's what we do every day!
You'll find all the details about how we do our best for you, our city, community, enviroment and planet in our Environmental Charter.
Supporting Charities Close to Our Heart
We also work closely with charities and social organisations – from fundraising for Macmillan Cancer to donating our time and support of our friends at the Grassmarket Community Project. We work closely with Edinburgh World Heritage, donating our skills, expertise, equipment and services to enhance the future enjoyment of the city.
Find full details about our Charity Support here and get in touch if you'd like to chat more about working together.
Bikes, leaflets, and responsible visitors
Mercat Tours is part of the Bike2Work scheme, promoting healthier lifestyles and sustainable transport for our team.
We recycle as much as possible – but that's just part of the story. Our leaflets are printed on recycled paper with vegetable-based inks, and our suppliers offset the carbon used to produce and transport them by planting native tree species on our behalf.
In 2020 we recycled 234kgs of waste material comprising paper, cans, plastic and cardboard, diverting 143.14kg of CO2 from landfill emissions. You can see our 2020 Carbon Report here with thanks to the experts at Changeworks for keeping us as green as possible.
And you caan help too! For ideas on how to experience the beauty of Edinburgh as sustainably as possible, have a look at our ideas on what's Good for You, Good For Edinburgh.