Back to blog
A New Chapter| Mercat's Edinburgh Tours
4th Sep 2020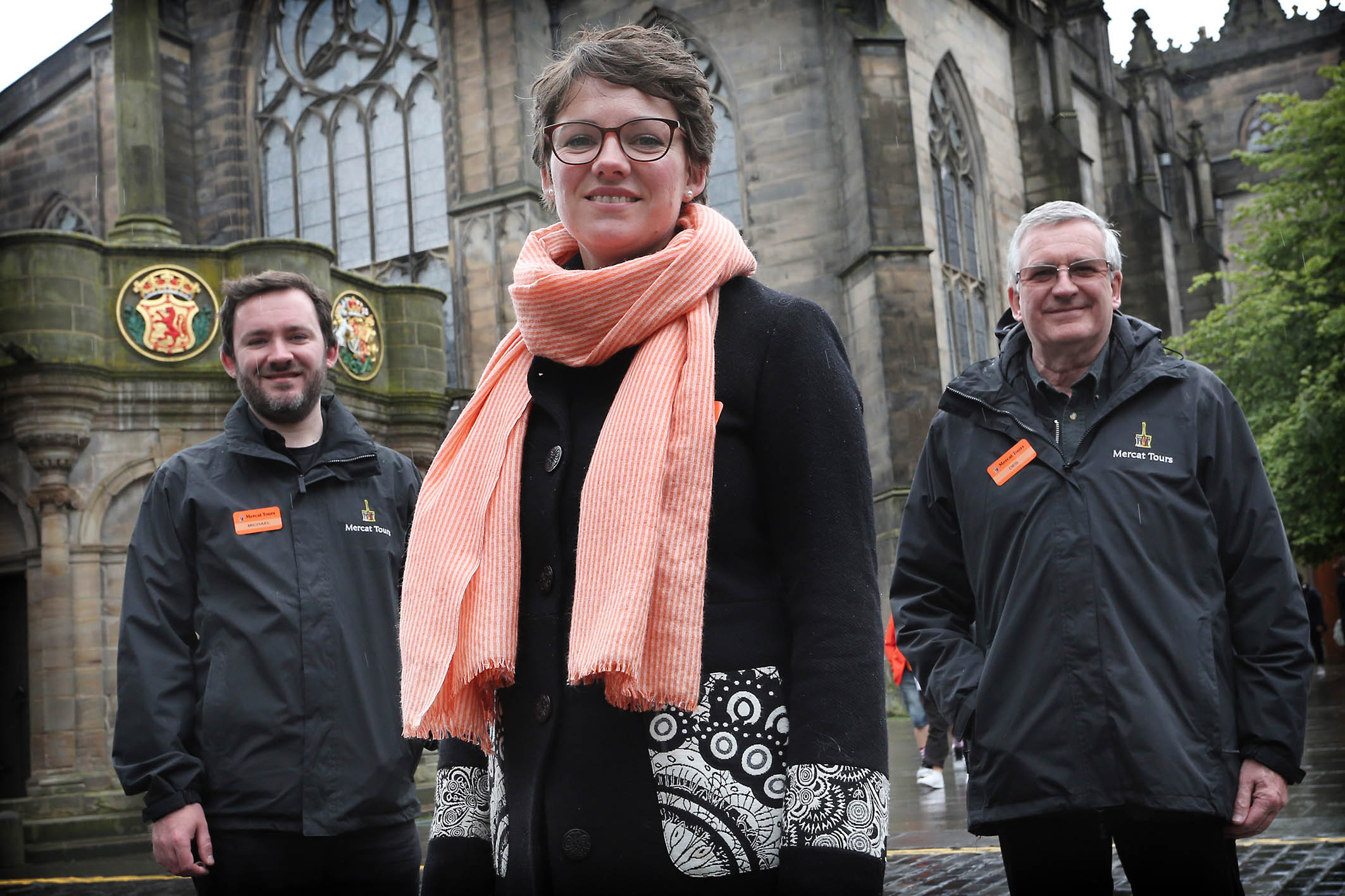 Mercat Tours Managing Director Kat Brogan, daughter of co-founder Des Brogan, picks up where her father's story left off.
Here is the beginning of my chapter in the Mercat story of industry-leading Edinburgh Tours.
Firstly, a bit of 'big thinking' and an apology to William Shakespeare as I corrupt his great words from Twelfth Night...
Some are born leaders.
Some achieve leadership.
And some have leadership thrust upon them.
This neatly describes three of the most common types of leader;
Natural, born leaders. Those who KNOW and WANT to lead others and do so with determination and relative ease. At least to us bystanders!
Reluctant leaders. Those who assume power with a certain amount of anticipation, but hold doubts, for a variety of reasons.
Accidental leaders. Those who inherit power through circumstances outside of their control.
I would describe dad as a natural leader. His determination and integrity built Mercat from the ground up, leading the way in exceptional Edinburgh Tours. The big question, how do you follow such a successful leader?
With difficulty!!
I'd begun wearing my Mercat badge on the Mile as a guide when I was studying history at university. I then supported new members of the team joining us in our training programme, and became part of the Visitor Services team. The discussion about dad's retirement, and succession plan began in 2013, by which time I'd been working with Mercat in various capacities, front line and management, for 15 years, including as Head of Development for 3.
In January 2015, Mercat's 30th anniversary year, Dad retired and I assumed the position of MD.
Now, although the succession had been planned carefully, I was still full of doubt, feelings of inadequacy and overwhelming pressure – mainly, but not only, from myself.
How do you lead a team that's been inspired by, and loyal to, an older man, as a younger woman and the youngest in the Management Team by 14 years?
How do you implement changes without it being seen as indirect criticism of what, and who, came before?
What can be more daunting than inheriting a highly successful Edinburgh Tour business from your hero: your dad?
In short, how do you follow a Legend?!
I was a VERY reluctant leader… Who learned.
Straight away, I tried to gain the experience and skills I felt I was lacking by studying management theory, attending a plethora of training workshops and seminars, and graduating in the inaugural Destination Leadership Programme Postgraduate course at Napier University. It was fascinating researching and learning about all facets of business from Edinburgh University and Chamber of Commerce, to Hospitality Trust and trade associations, building on my 15yrs expertise of Mercat.
I was still a reluctant leader… Who wanted to learn more.
A Journey Onwards and Upwards
What came next was a fast and steep learning curve, for me, the team and Mercat. I'll share more on the journey in my next blog.
You can also read about my father's account of How Mercat Tours was Born, The Early Years of Mercat and Mercat's Ongoing Momentum.