Back to blog
Looking for Things to do in Edinburgh this Halloween?
29th Oct 2020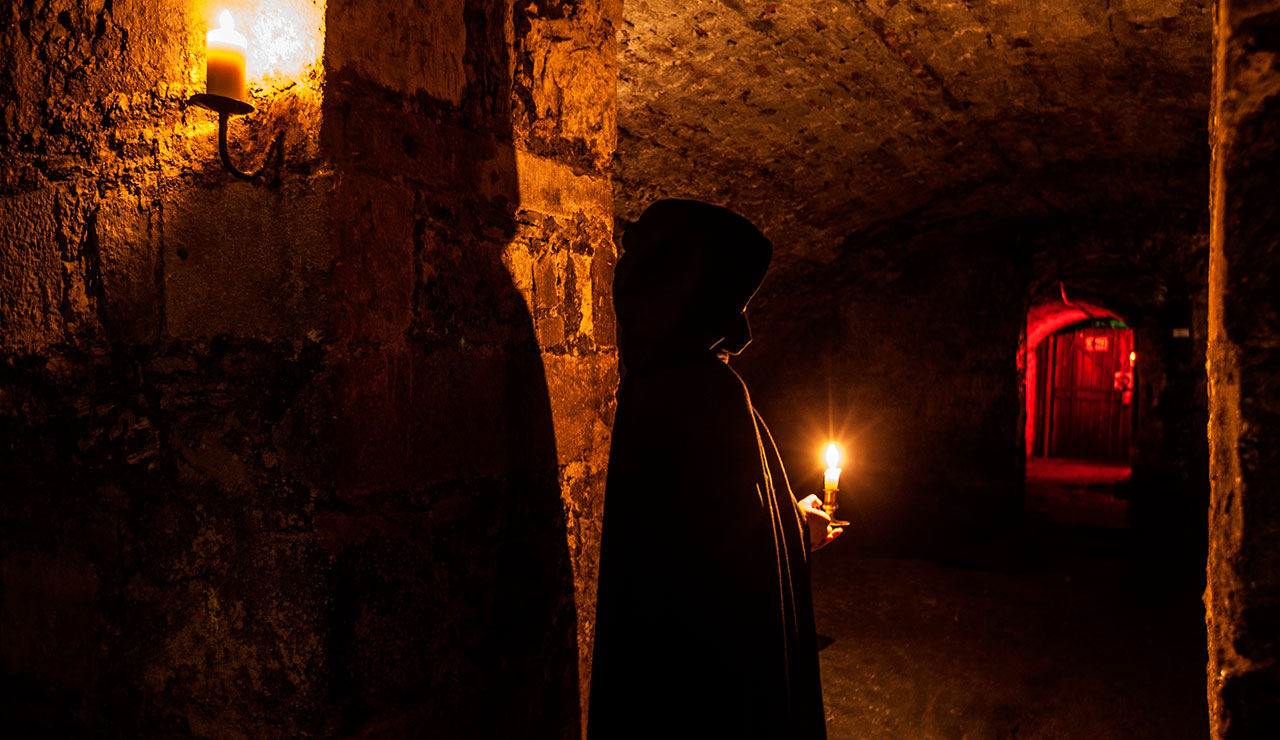 When it comes to spooky Hallowe'en plans, Edinburgh is the perfect place to be. With so much dark history, and deep roots in the traditions of Samhuinn, Scotland's capital takes on a new life at the end of October each year. If you're looking for things to do in Edinburgh this Hallowe'en, look no further.
Here at Mercat, we offer a diverse range of chilling ghost tours over Hallowe'en that are as fascinating as they are spooky. From the family-friendly Hallowe'en Underground to the slightly darker Hangman's Haunts, our award-winning storytellers will transport you to a time when Edinburgh was not quite the beautiful tourist destination it is today…
VisitScotland has compiled an exceptional list of spooky Hallowe'en events taking place across Scotland this year, and Mercat Tours is proud to be featured among these phenomenal experiences.
While the Samhuinn Fire Festival usually takes place on top of Calton Hill, this year it will be an online experience, commemorating the important transition from summer to winter.
To learn more about ancient Samhuinn traditions and, by extension, the origins of Hallowe'en as we know it today, join us for a thrilling experience from Thursday October 29-Sunday November 1. We will take you through some of Edinburgh Old Town's historic closes and wynds, and of course into the Blair Street Underground Vaults!