Back to blog
Things to do in Edinburgh in December 2022
8th Dec 2022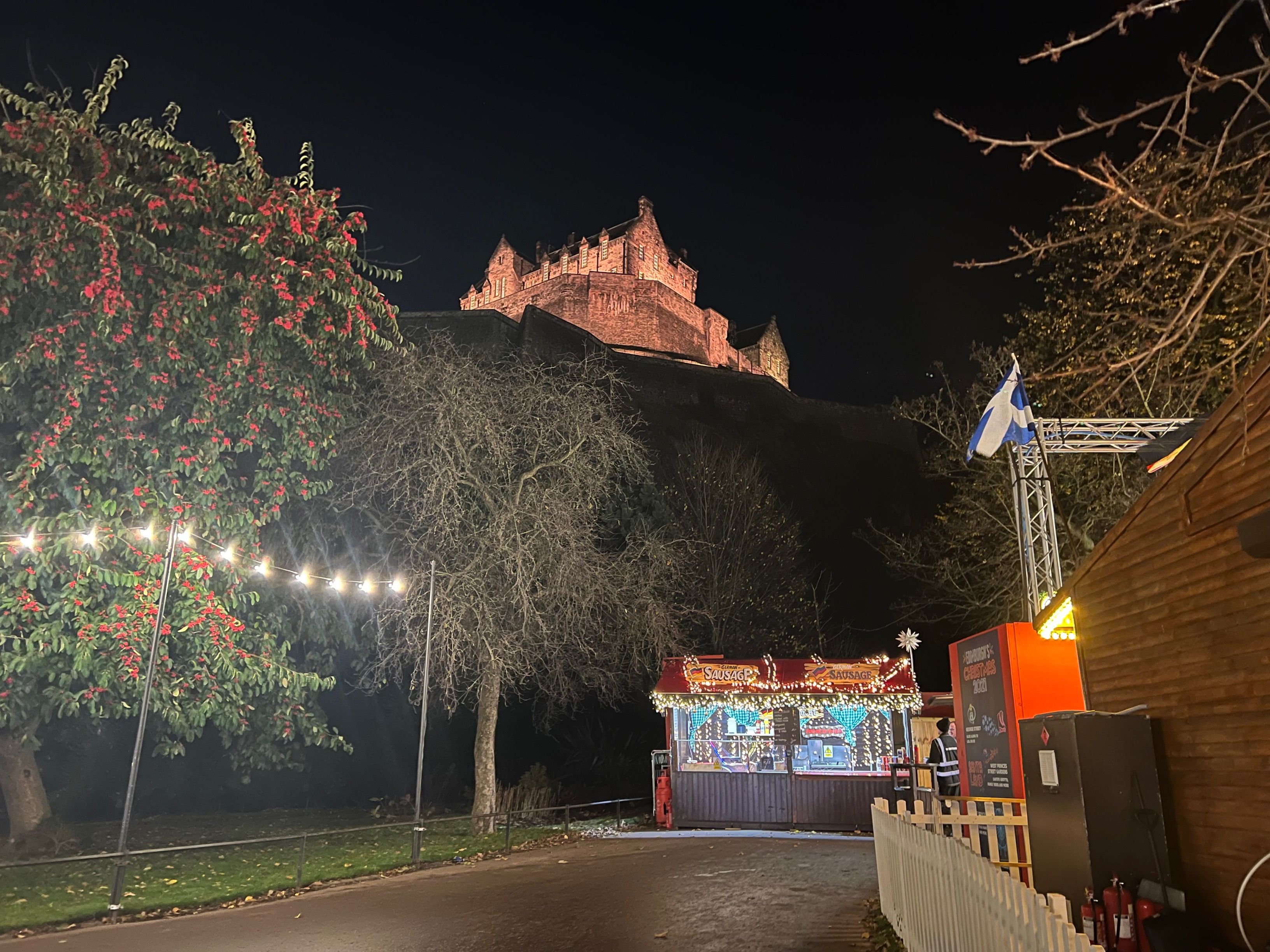 Edinburgh is a great place to be in the winter months and despite the cooler weather and earlier nights there's still plenty of things to do in the city in December. Looking for something to do? We have the list for you!
1. Visit The Christmas Market
It's hard to miss the Edinburgh Christmas Market with its large ferris wheel towering above Princes Street from late November. Made up of a variety of stalls you may just find the perfect locally sourced gift, whether that be a wooly scarf, handmade christmas decor, or a handcrafted piece of jewellery! Plus, there's plenty of sweet treats to enjoy too, inlcuding toasty hot chocolates, crepes and waffles. Learn more.
2. Visit The Dome
You don't have to go inside to marvel at this Edinburgh building, located on George Street and if you're visiting the city in winter, it's worth stopping by. Each year it's four pillars are adorned with glittering tinsel, wreaths, and bows, it's a popular place to grab some seasonal photos with its design inspired by Graeco-Roman architecture.
3. Edinburgh Castle of Lights
Edinburgh's Castle of Lights has returned for its 3rd year, running from November through to the end of December. The colourful light beams from the castle can be seen far and wide, but you need to book to enjoy the full expeirience of this colourful light show! This year's theme is A Kingdom of Colours and it's the perfect family friendly event. Learn more.
4. Visit The George Street Ice Rink
Relatively new to the city, the George Street ice rink was introduced in 2021. Visitors can book a 40-minute slot to skate on the enclosed rink, there are even special sessions available for toddlers, as well as quieter relaxed sessions at various dates throughout December. Learn more.
5. Take a Mercat History Tour
Our five-star walking tours run all year round and are a great way to learn more about the city and its history! Whether you would like to visit Edinburgh Castle, discover the history of whisky, or descend into the city's Blair Street Underground Vaults, we have a tour for you. Learn more here.
6. See A Christmas Classic
The Cameo Cinema on Home Street isn't your usual cinema experience and shows a range of blockbuster and independently produced films, so you're guaranteed to catch a few holiday classics this December. The cinema itself is one of the oldest in Scotland, having originally opened its doors as the King's Theatre in 1914. Learn more.
If you enjoyed this blog be sure to sign-up to our fortnightly newsletter to discover more things to do in Edinburgh and perhaps we'll see you on a tour soon!