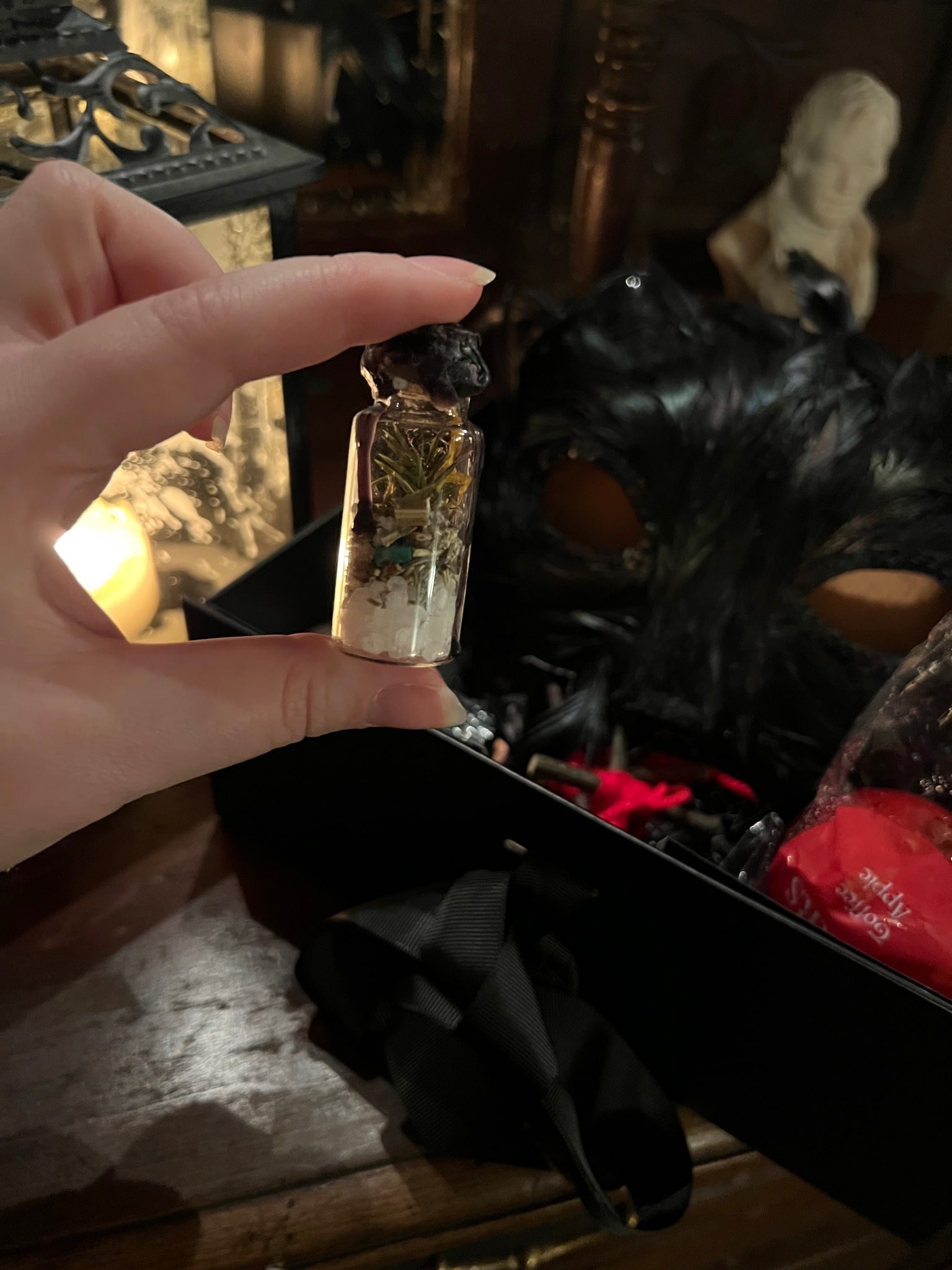 A spell jar can be described as a spell enclosed in a small jar which can be placed in a specific space or be carried as a protective or good luck charm. The ingredients inside can vary widely, but may include herbs, crystals, salts and other items.
Book your five-star Witches; Trial & Truth tour with your special early bird discount and get yours when you join us on tour!
Note: one spell jar available per booking.